The Greening Mountainhome project is a Green Communities project funded by grants from the National Fish and Wildlife Foundation, with support from The William Penn Foundation,  and the Weiler Family Foundation. Green projects in Mountainhome and surrounding areas will help keep Mill Creek cold and clean. Read more about Mill Creek here.
Mountainhome church digs in to protect Mill Creek
August 2020
By Carol Hillestad
For Brodhead Watershed Association
Mill Creek is one of the cleanest, purest waterways in Monroe County, according to a 2019 study.
Keeping it that way is the goal of an Eagle Scout project and a stormwater infiltration project at Mountainhome United Methodist Church.
"Mill Creek is directly downhill from the church. The church roof, asphalt parking lots and an asphalt walkway were funneling dirty stormwater right into the creek," said Edith Stevens of Brodhead Watershed Association, which helped coordinate the projects. According to Stevens, "Millard Price, Mickey Miller, Chadd Gray and Trip Dilger, all members of the local community, worked with us to make sure the projects were the right fit for the church."
Miller, a longtime member of the church, said, "I worried about the mess and how everything would look when they were done. But the pavers are beautiful, and they did a beautiful job cleaning up after the work was done. And once the grass starts to grow, you won't even know where the underground trench is."
For his Eagle Scout project, Dillon Brunetti of Canadensis replaced the impervious asphalt walkway with pervious pavers, which allow rainwater to sink into the ground. Brunetti worked with fellow Scouts from Troop 89 and neighbors to get the old asphalt removed and new paving stones set in place to allow rain from heavy storms to infiltrate slowly.
Matt Dilger, Chadd Gray, Dave Ohmnacht, Ralph Megliola, and Trip Dilger helped get the work done along with many others. Brunetti raised money in the community, including from Brodhead Watershed Association, for the project. BWA paid for the paving stones and RGM Landscaping did the preliminary work to remove the walkway.
Jerry Rinker, a local businessman who has been in the excavation business for 32 years, won the contract to build an underground stormwater infiltration trench.
"The trench is basically an underground void that releases stormwater into the earth slowly," he said. "It's lined with geocloth and holds two pipes, 80 feet long and two feet in diameter, that have small holes that will hold rainwater draining from the parking lot and allow it to seep out slowly into the earth." The pipes are surrounded by crushed stone, and finally covered with a layer of soil and grass.
In all, 209 hours of work were donated by the Scouts and the community. The Barry Quarry donated the stone, and hauling was donated by Haab Trucking.
The infiltration trench was designed by Drew Wagner, engineer with Monroe County Conservation District. Funding for the project came from a National Fish and Wildlife Foundation grant for green projects to protect Mill Creek, administered by Brodhead Watershed Association.
GO GREEN AT HOME WORKSHOPS
JULY 2020 WEBINAR: Rain barrels – why and how to use them
Have you ever wished for a more efficient way to water your garden, keep your car clean and save money all while helping the environment? A rain barrel can do all this and more.
On July 25, 2020, Brodhead Watershed Association, in partnership with Monroe County Conservation District,  hosted a webinar showing what rain barrels do, how to install one and to decorate it.
In this online workshop,  part of BWA's Greening Mountainhome program, Darryl Speicher talked about this method of collecting rainwater for many uses around the house as well as its pollution prevention abilities. Here is an archived recording of the webinar:
In May 2020, the webinar Garden for Clean Water was held. 
Local Master Gardener Amy Romanelli-Girardi led the webinar on how to keep your water clean and the garden growing all summer long. 
"What we put in our garden affects more than just our garden," Romanelli-Girardi said.
Learn how your choice of plants can directly and indirectly contribute to water quality, how home landscapes impact the entire area drained by Brodhead Creek, and which native plants work for yourself, wildlife, and everyone's drinking water.
To see the archived webinar and learn more about native plants, click here.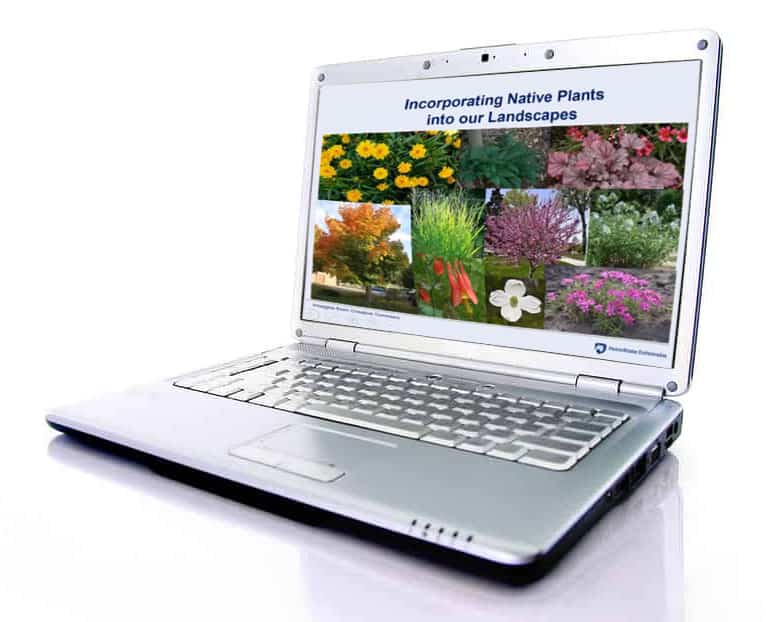 PROJECT: Barrels around Barrett
In another facet of the Greening Mountainhome program,  beautifully painted rain barrels have been installed in Mountainhome.
Looking for the barrels?  Check the map here. 
Painted rain barrels beautify their locations as well as catch roof runoff to be used in gardens nearby.
Thank you to these barrel artists: Krista Paolucci, Marty Gylleck, Theresa Merli, Jill Swersie, Alexis O'Keefe, Patti O'Keefe, Debbie Hardy, Kristina Closs, Gail Howard, Kristy Galunic, Emilia Kur, Marilyn Detrick, Darryl Speicher, Tanya Lutin, Annelizabeth Messina, Lee Schuler, Alma Barrantes, Linda Lewis, John James, Chelsea Mayo with Cynthia Vineis, Nicole Abrams, Ryan Burke, Kendall Farley, Grant & Madison Hilfiger.
Sponsors include: Bloomin' Onion Restaurant; Michelle Farley; Joseph Dilger, DDS; ESSA Bank & Trust; NBT Bank; Blake Martin Financial; Donaghy Insurance; Steele's Hardware; Capri Pizza; Mick Motors; Woodfield Manor; Frogtown Chophouse; Buck Hill Falls Company; PourHouse; Basso; Rotary of the Pocono Mountains; Barrett Township Historical Society; Tom's Country Kitchen; Callie's Candy Kitchen; Daily Bread; Barn Door Antiques; Mickey Miller; Peter Maier; Natalie Berdoe; and Hilfiger Contracting LLC.
For more information about installing and maintaining rain barrels, click here.