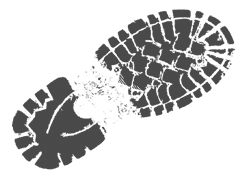 Get Outdoors Poconos: Cranberry Creek
A Get Outdoors Poconos event! Explore Cranberry Creek – "little canyon falls" – on the upper Brodhead Creek in Paradise Township.
Carol Hillestad, hike leader for Brodhead Watershed Association, will lead a 3-mile loop hike at Cranberry Creek on the Nothstein Preserve in Paradise Township. Moderate difficulty with some rocky, steep sections.
WHEN: 10 a.m. to noon Saturday, June 26, 2021
WHERE: Directions will be provided to registrants. Do not block neighbor's driveway at the trailhead.
REGISTER: Hike is limited to 20 participants. Registration is required. Please be fully immunized. Call 570-629-2727 or email jimhill@ptd.net.
FOR INFORMATION about this and other hikes in the free Get Outdoors Poconos series, go to www.brodheadwatershed.org/gopoconos. The hike series is administered by Brodhead Watershed Association and supported by a grant from the William Penn Foundation.