Sunday August 27, 2023 - Ramble at Spruce Lake Retreat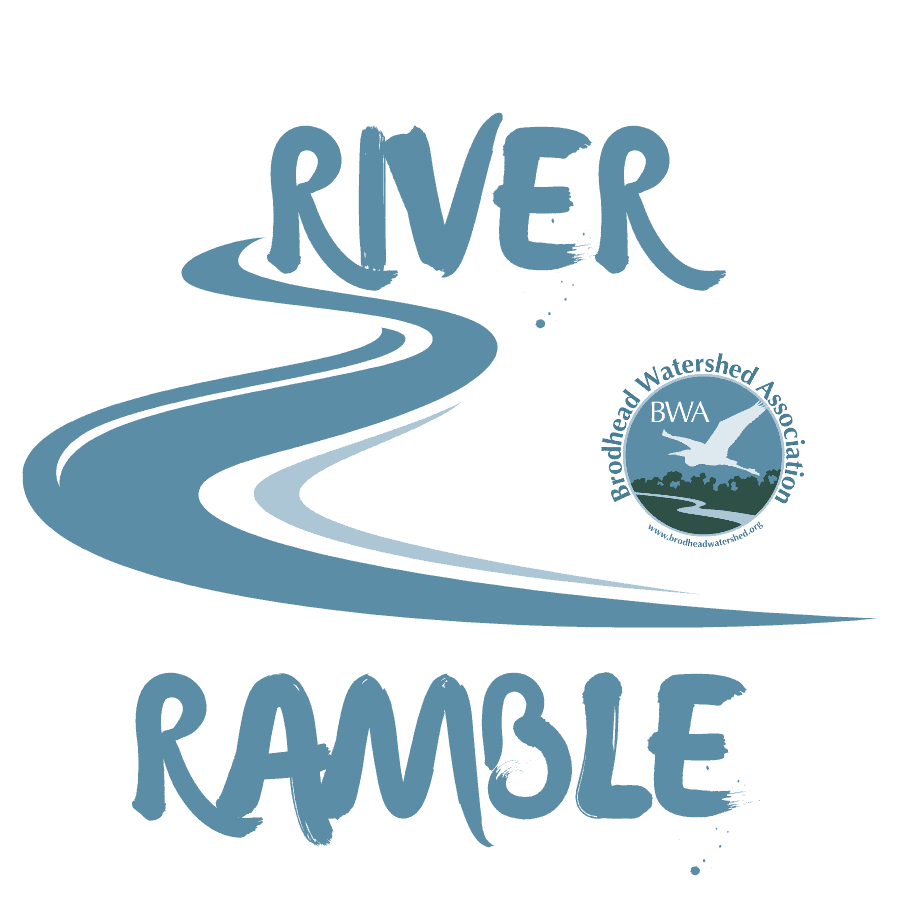 Every year, the public is invited to visit some of the most beautiful places and spaces in the heart of the Poconos for the Brodhead Watershed Association's Annual Ramble. This year is no different with the scenic and tranquil backdrop of Spruce Lake Retreat as our Ramble destination for 2023. Join us on Sunday, August 27th for an afternoon of hiking, recreational activities, and educational programming that offers up a whole lot of fun, opportunities to learn, and plenty of time out in nature.
PROGRAM DETAILS:
2:00 – 2:15 P: Registration at Center Circle
PARKING: There is no designated parking area for this event. You may park wherever there is a spot available on the grounds. There are several parking areas throughout the grounds.
First program runs from 
2:15 P – 3:45 P
 Choose one:
Choice A: Spruce Mountain Trail – the view is absolutely worth the challenge on this 1.5 mile trail featuring a charming waterfall and picturesque overlook (leader led)
Choice B: Whitetail Trail – a moderate 2.09 mile trail that treks through the outskirts and wilderness edge of Spruce Lake (leader led)
Second program runs from 
3:45 P – 4:40 P
 Choose one:
Choice A:  Educational Programs – featuring Keith Robinson & Brittany Coleman

Choice B:

 For those who didn't choose it the first time around, there is an opportunity to hike Whitetail Trail during the second program – a moderate 2.09 mile trail that treks through the outskirts and wilderness edge of Spruce Lake  (leader led)
 EDUCATIONAL PROGRAMS:
Keith will be taking Ramble-goers on a fun and interactive tree identification walk and talk.
Brittany Coleman will explore the aquatic and terrestrial life of Spruce Lake's water features and surrounding habitat. 
Choose your own adventure:
If you'd like to hike the grounds on your own and choose shorter, less-challenging trails that the whole family can enjoy, these hikes are open to Ramble goers:
Nature Trail (Green) – .33 miles (easy)
Ruffed Grouse Trail (Orange) – .57 miles (easy)
Snowshoe Trail (Blue) 1.33 miles (moderate)
Wild Turkey Trail (Purple) .48 miles (easy)
Fox Run Trail (White) .32 miles (easy)
Recreational and Sporting Activities Open Throughout the Day from 2:15 P – 5:00 P:
Kayaks and Paddle Boats (until 4:00 pm) 
Disc Golf
Swimming
Basketball, Tennis, Pickleball, & Volleyball
Shuffleboard, Quoits, and Horseshoes
Indoor Game Room (coin-operated air hockey, pool, ping pong, foosball, and shuffleboard)
Miniature Golf (Additional $5 per person, per game)
The Front Desk, located in the main Spruce Lodge building, has all sporting supplies you will need to play. 
4:40 P: Regroup at North Lawn 
4:45 P: Presentation by Spruce Lake Camp Director at North Lawn
5:00 P: Meal Time
Enjoy a Salad/Appetizer/Sandwich Bar served buffet-style in the Dining Room at Spruce Lake Lodge
*The Dining Room is located on the SECOND FLOOR of Spruce Lodge.
PLEASE NOTE: If you have any dietary restrictions, please email info@brodheadwatershed.org with your name and dietary details. If the restriction is for a child, please include your name, the child's name, and their dietary details.  
REGISTRATION:
Donation Fee: Adult BWA Members – $30.00; Non-Members $35.00; Children and Adolescents: $15.00
Deadline to Register: Sunday, August 20, 2023
****Remember to bring a refillable water bottle and bug spray if you will be going on a hike!****
Thank you to our
Sponsors


Thank you to our
Partners