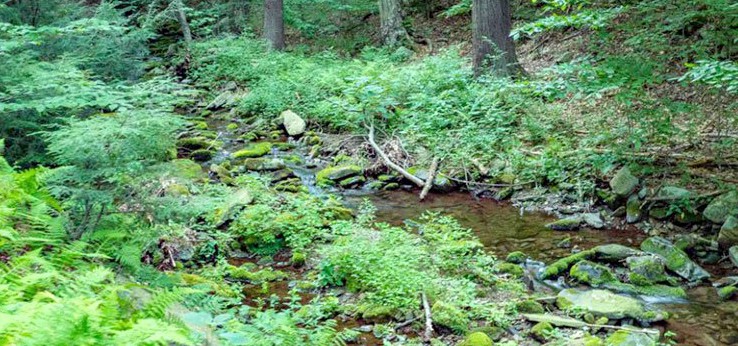 Yankee Run hike with Darryl Speicher
Saturday, Nov. 19th, 10am
The 63-acre Yankee Run Nature Preserve, acquired by the Pocono Heritage Land Trust in 2011, provides crucial protection for the headwaters of Yankee Run, a high quality headwater to Paradise Creek.
The area contains a habitat mix of woodlands, springs, ponds and a headwater stream. The preserve also harbors local heritage; including a springhouse, a historic pumphouse and an artificial pond which once provided drinking water to local residents.
Meeting time is 10am.  Approximate hike distance is 1.5 miles over moderate terrain.  As always, wear sturdy footwear, bring water, a light snack, and walking aids if needed.
Registration is closed for this event.