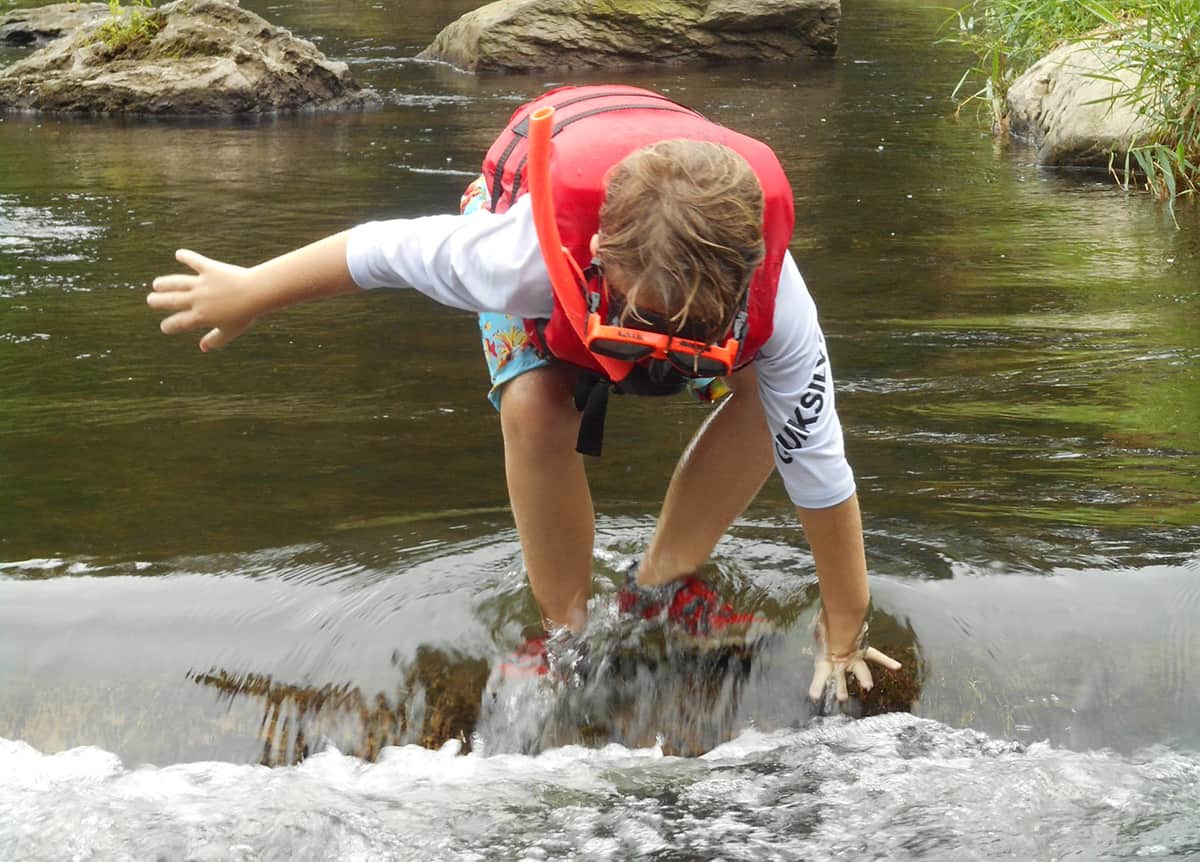 Creek Snorkeling on the Upper Brodhead
Join us on Saturday, July 15th at 11:00 A.M. to snorkel in the Upper Brodhead Creek in Barrett Township. 
The Brodhead Watershed Association is partnering with the Kettle Creek Environmental Education Center to join us for a splashing good time snorkeling on the Upper Brodhead Creek in Barrett Township on Saturday, July 15th from 11:00 A.M. to 1:00 P.M. We will be guided by an experienced outdoor educator from Kettle Creek so be ready to get in the water!
You will be provided sterilized snorkels, masks, and a life jacket (which must be worn) to each participant. Participants must bring the following:
Swimsuit/board shorts, worn under clothing as there are no changing facilities.

Wading shoes, water shoes, strap-on sandals — NO flip-flops or bare feet.

Towel and sunscreen.
PLEASE NOTE: This event is weather dependent. If the water is too high or murky, if thunder and lightning are present, or if the water or air temperature is too cold, we may need to postpone/cancel. Location details will be emailed to registrants closer to the event date. 
Go Poconos events are not able to accommodate our four-legged friends.